SETTING UP THE NEW KITCHEN
All-Clad BD5 Brushed Stainless Steel 7 Piece Cookware Set Only the best for you! This professional collection brings confidence back to your kitchen with attractive, uniquely shaped brushed stainless steel pieces that feature five alternating layers of aluminum and stainless steel for unrivaled heat distribution and retention. Compatible on all stovetops, this versatile collection masters the art of cooking. Lifetime warranty.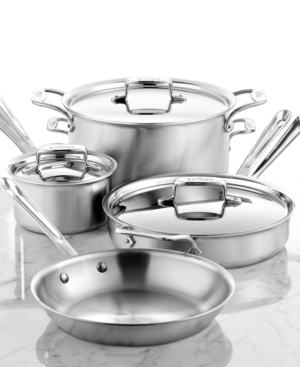 All-Clad Stainless Steel 7" & 9" French Skillet Set Spacious nonstick interiors with rounded side trap in heat, release food with incredible ease and slip right in the dishwasher for quick and easy cleanup. Ideal for browning, searing and frying, the triple-bonded constructions, induction-ready exteriors and aluminum cores distribute heat evenly for perfect results.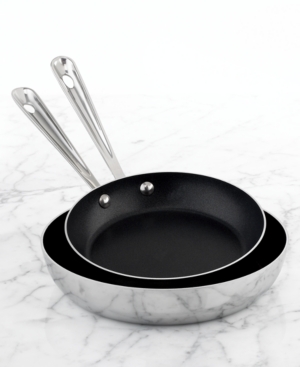 All-Clad Stainless Steel 6 Piece Kitchen Utensil Crock Set Give your favorite gourmand the gift of great cooking tools. All-Clad's utensils are made of heavy-duty 18/10 stainless steel beautifully polished to a mirror finish, while each handle is grooved on top and rounded on bottom for maximum comfort.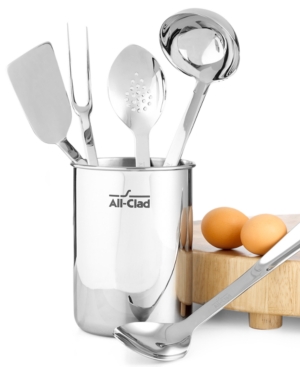 All-Clad Stainless Steel Tea Kettle Time for reflection. This remarkable stainless steel tea kettle ups the sophistication on your range with a sleek body and a timeless design. Whistling when ready, this kettle features a tight-fitting lid, visible water fill lines and a dishwasher-safe construction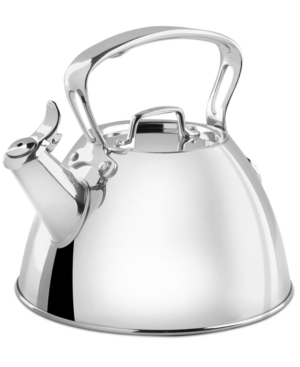 Nespresso Inissia Bundle Espresso Maker Capsule collection. Quick to work & easy to use, this brilliant espresso maker heats up in just 25 seconds & simply requires a pod & the press of a button. Including a precision milk frother, this bundle effortlessly preps your favorite espresso drinks & tops them off with a touch of the sweet stuff.